Coronavirus Disease 2019 (COVID-19)
CDC is closely monitoring an outbreak of respiratory disease caused by a novel (new) coronavirus that was first detected in Wuhan City, Hubei Province, China and which continues to expand. On February 11, 2020, the World Health Organization named the disease coronavirus disease 2019 (abbreviated "COVID-19").
On January 30, 2020, the International Health Regulations Emergency Committee of the World Health Organization (WHO) declared the outbreak a "public health emergency of international concern external" (PHEIC). On January 31, Health and Human Services Secretary Alex M. Azar II declared a public health emergency (PHE) for the United States to aid the nation's healthcare community in responding to COVID-19. On March 11, WHO publicly characterized COVID-19 as a pandemic. On March 13, the President of the United States declared the COVID-19 outbreak a national emergency.
Coronavirus Disease 2019 (COVID-19) in the United States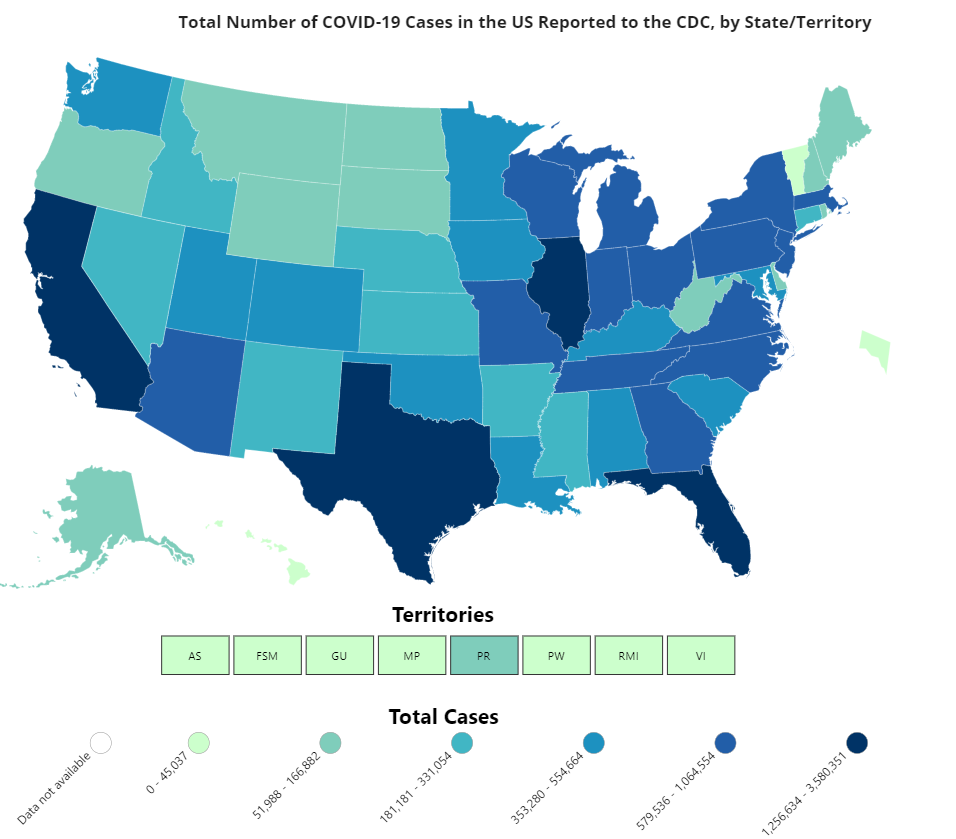 Coronavirus Disease 2019 (COVID-19) Global
** Shaded areas indicate countries with confirmed cases.